While searching for blog post ideas, I came across the 50 Things That Make Me Happy Tag. Since I'm not sure who this tag originated from, so I'll say the idea is borrowed from Thirteen Thoughts. I wanted to do this tag because my life basically turned upside-down at the end of the summer, and I'm still recovering. I'm not going to lie—this list was a hell of a lot harder to do than I expected, but I'm hoping that having done this will help my overall state of mind. Without further ado, let's begin!
1. Watermelon 🍉
2. Everything in Transit by Jack's Mannequin – aka my favorite album ever
3. Languages, linguistics, I'm always a nerd for words
4. My family – biological and found family
5. Too many friends to name
6. My doggos (Lilo and Pudge)
7. Playing guitar
8. Playing ukulele
9. Rainbows 🌈
10. Foxes 🦊
11. Turtles 🐢
12. The city
13. Brooklyn Nine-Nine (which finally comes back on January 10th!)
14. (Me Llamo) Sebastián's music
15. John Mulaney's Netflix specials
16. Fullmetal Alchemist: Brotherhood, aka the best anime I've ever watched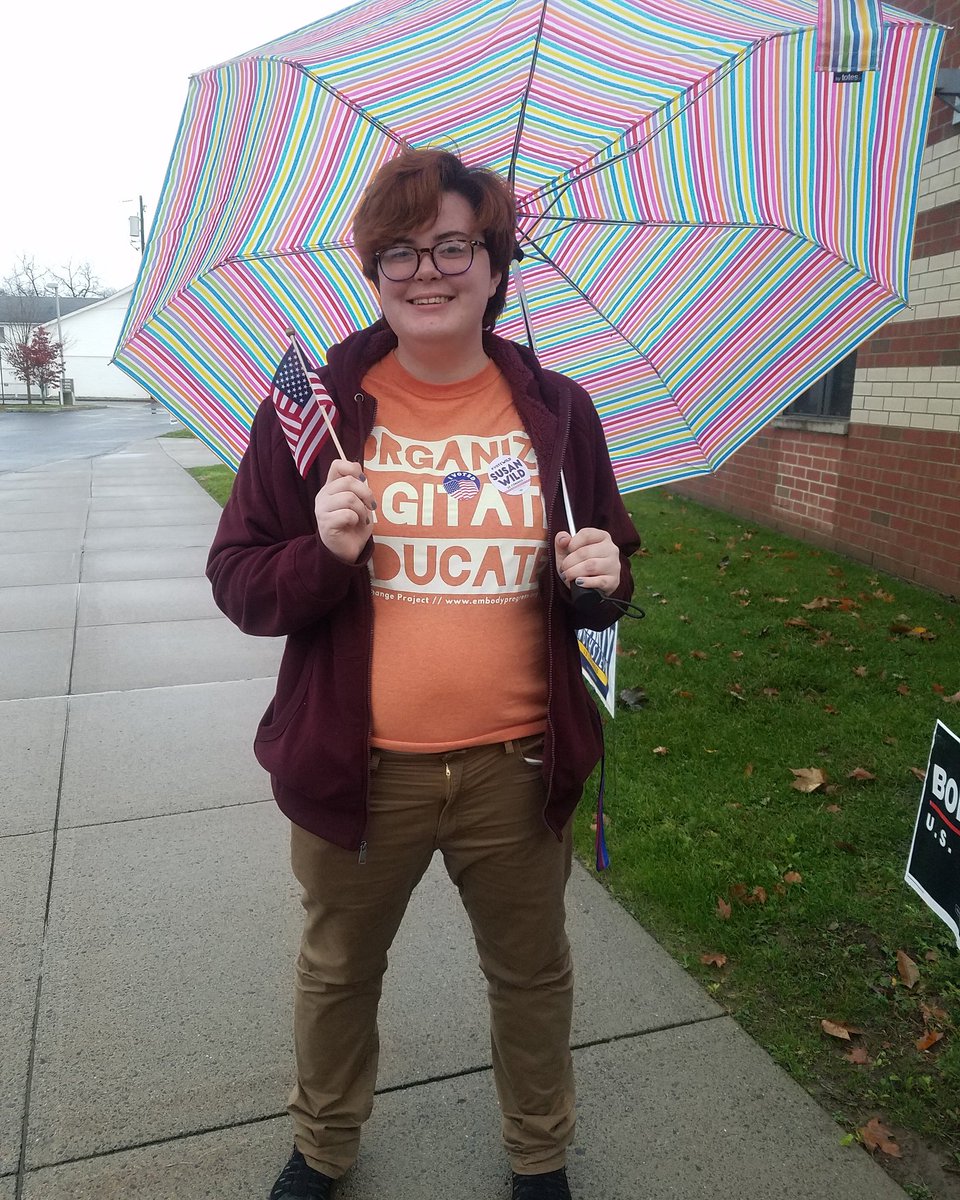 17. Memes
18. College – even though it also stresses me out sometimes
19. BOOKS
20. Democrats getting the House back #BlueWave
21. Taylor Swift – no shame
22. Dying my hair even though it's hella expensive
23. Traveling—it's exhausting but I love seeing new places so much and wish I could do it more often
24. Blogging—I've made so many great friends just from screaming about books on the internet! If I'd known this would happen, I'd have started blogging so much sooner.
25. Going to concerts
26. Ace puns
27. Going to the Philly Trans Wellness Conference every year—I've only gone twice but it's been two amazing experiences and I already can't wait to go next year
28. Pens that write smoothly
29. Fruity-smelling soap
30. Talking about my WIPs (so feel free to ask me questions, it might help get me writing them again, too)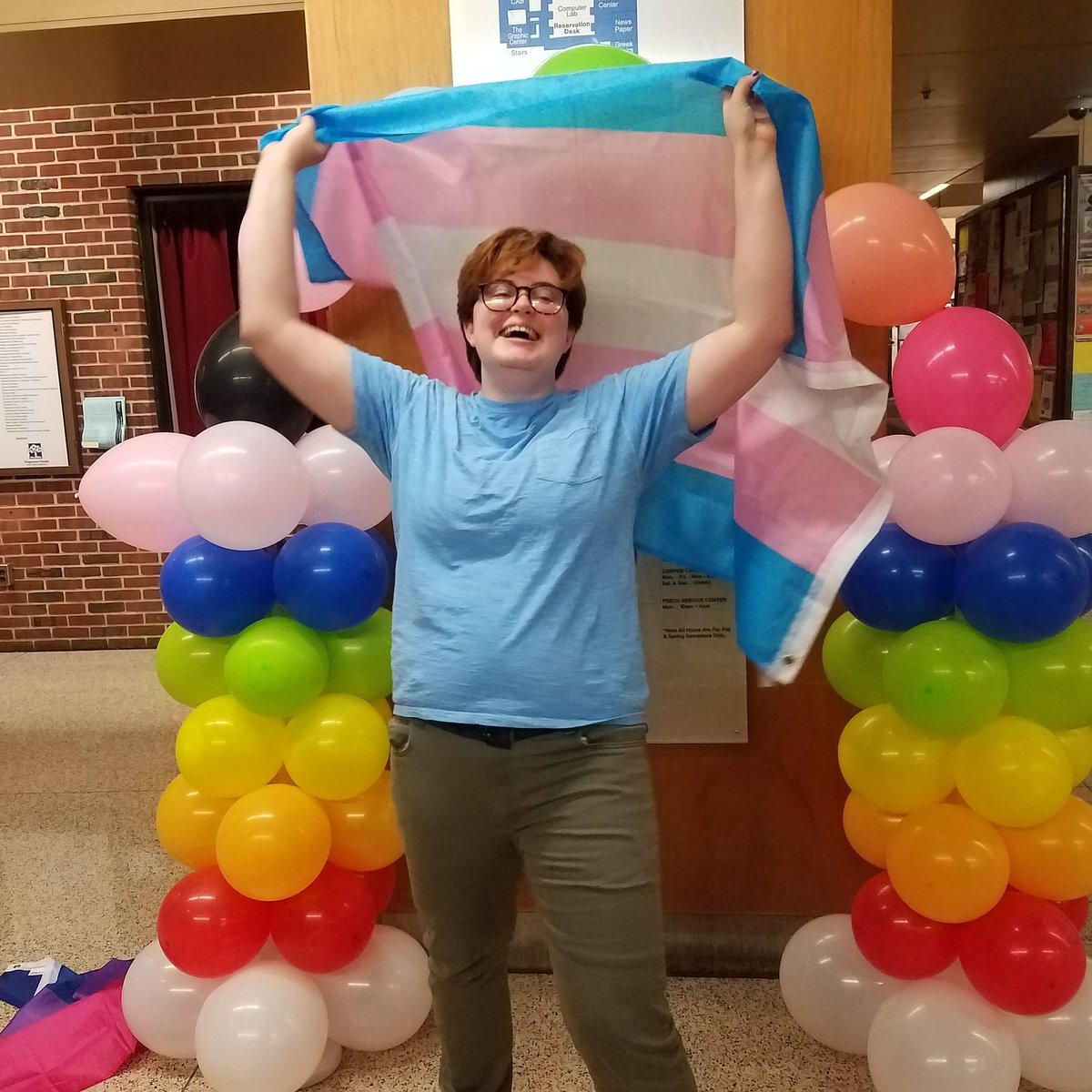 31. Pride, activism, and queer culture (technically three things, but totally related)
32. Pretty much any song by Jesse & Joy because I love their music and everything they stand for so much
33. Duolingo's ridiculous sample sentences
34. I'm not big on fashion but getting new clothes is such a great feeling. Like I have a new thing to wear? Hell yeah
35. Painting my nails
36. Not to be dark or anything, but days when the chronic pain is minimal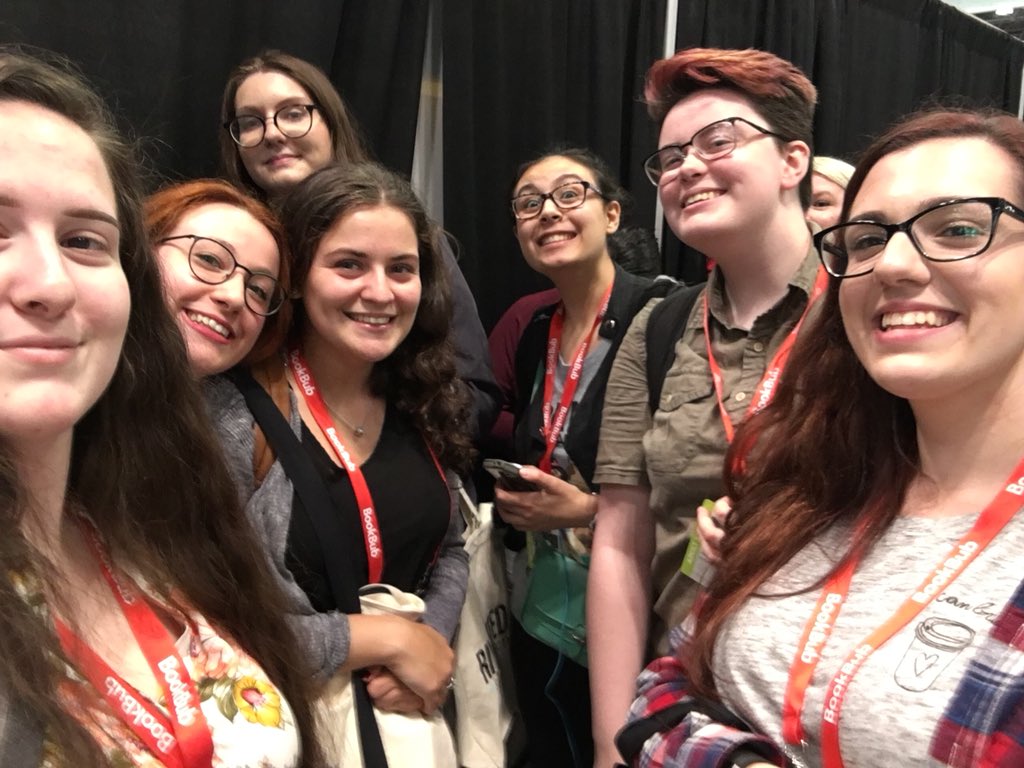 37. Feeling productive
38. Those moments in language learning when you're talking to someone and you realize just how far you've come or how much you've improved since a certain point in time
39. Learning
40. Stories about happy gays
41. Beanies
42. Hot chocolate
43. Getting new books, from the library or the store, I'm not picky
44. Going to BookCon was pretty awesome this past June, and I can't wait to go next year!
45. Wandering around my town (and sometimes the city
46. When you've been taking a ton of pictures hoping that one sticks out and you finally get a great one
47. Rewatching tv shows I loved as a kid like Avatar: The Last Airbender, Teen Titans, and Ben 10
48. Seeing myself represented in books, tv shows, movies, etc. (Write more trans characters)
49. When it's cold enough that I can curl up under a bunch of blankets
50. Having a successful conversation in a target language
I don't usually tag people in these, and I wasn't even tagged for this myself, but I believe it's important to take some time to think about what keeps us smiling. So I tag Tay @ Stay on the Page, Jess, Emily, & Amber @ The Book Bratz, Chloe @ The Elven Warrior, Benni @ Benni Loves Books, Kitty @ Jelly Fable, Paige @ It's A Paige Turner, Angel @ Avid Reader, Stephanie @ Ohana Reads, and Camille @ The Literary Empress!